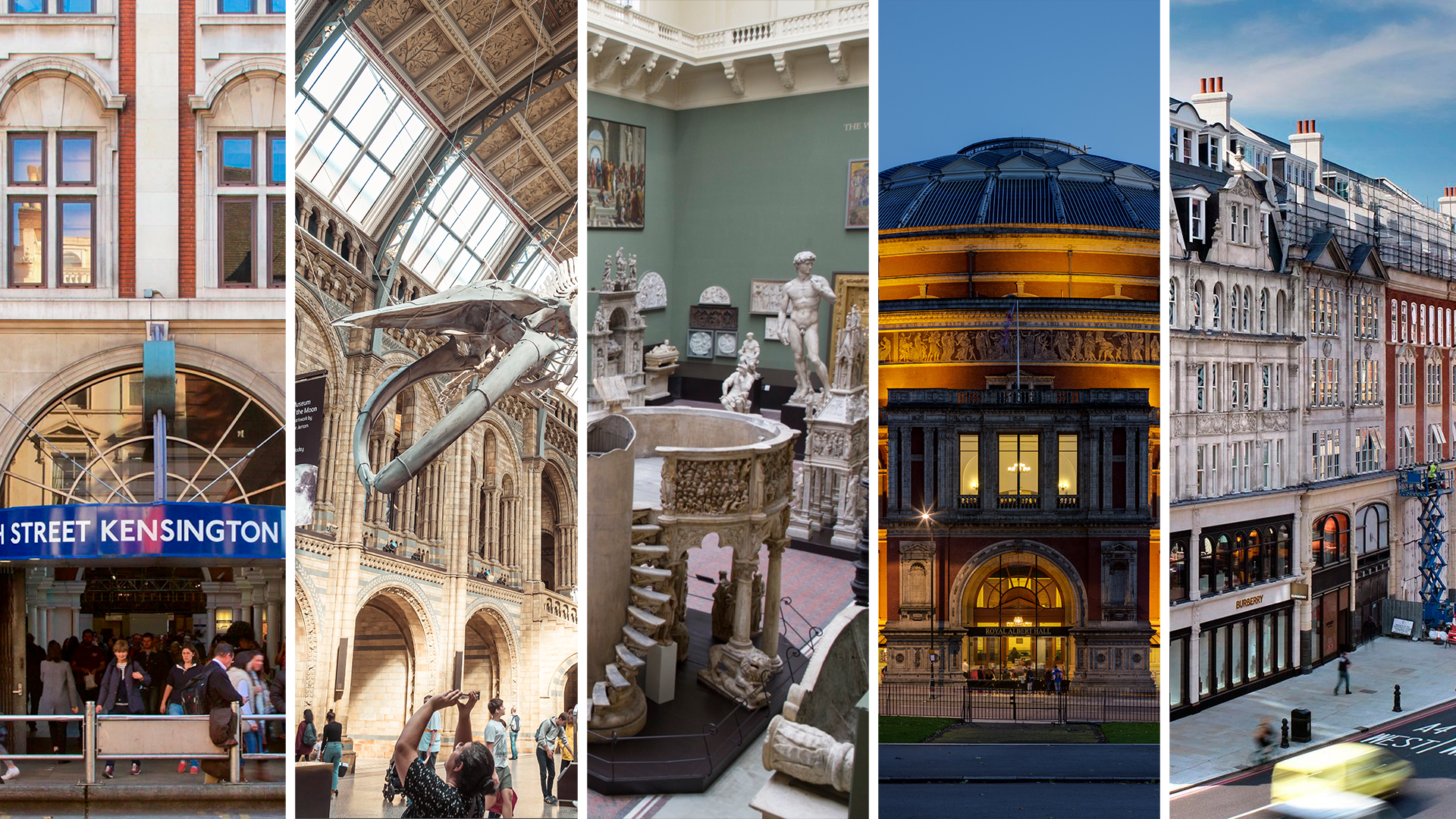 27
Sep
Shane Elcock - Blog
5 Places to Visit Around 130 Queen's Gate
1. Kensington High Street
Kensington High Street in London is renowned for its diverse shopping options and continues to attract new businesses, including supermarkets, fast food outlets, stores, and recreational areas. Visitors can enjoy popular spots like Whole Foods and explore Kensington Palace nearby. The area also offers numerous cafes, restaurants, and stylish charity shops selling discounted designer items.
2. Natural History Museum
The Natural History Museum is a renowned visitor attraction and research centre, using its extensive collections to address global challenges. The museum's galleries showcase Earth's history with treasures from its vast collection of over 80 million objects spanning 4.5 billion years. While general entry is free, certain temporary exhibitions and events may require pre-booked tickets and admission fees.
3. Victoria and Albert Museum
The Victoria and Albert Museum (V&A) is a leading museum of art, design, and performance. The museum showcases historical and contemporary art from diverse cultures, organised into categories like Asia, Europe, materials, techniques, modern objects, and exhibitions. Due to its size, visitors are advised to use a map to navigate and focus on specific areas of interest or simply enjoy the abundance of art and design on display.
4. Royal Albert Hall
The Royal Albert Hall, a renowned music and concert venue, offers guided tours and dining experiences in restaurants like Verdi Italian Kitchen, The Elgar Room Brasserie, and Coda Restaurant by Éric Chavot. With exceptional acoustics, the hall hosts over 360 events annually, featuring classical music, jazz, rock, opera, and more.
5. Knightsbridge
Knightsbridge offers more than luxury shopping. It features fine museums, historic churches, upscale restaurants, and boutique stores, providing diverse attractions for visitors of all interests.