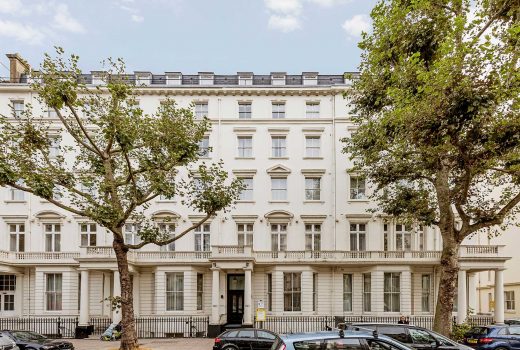 130 Queen's Gate History
Some of the ground bought by the Commissioners of the Great Exhibition was sold off to property developers and in 1866 a planning application was made for a neo-classical style townhouse at 130 Queen's Gate.
Built by William Douglas, the property largely stood empty until the 1880s. A slump in the housing market at the time was blamed for the slow take-up of the townhouses. In the early 1870s optimism returned and in its hey-day the area became a stronghold of the upper classes.
The first registered occupant of the property was Edward Fairfax Studd, a Captain in the Royal Field Artillery and Justice of the Peace, who also wrote a book on the Law of Tithes and Tithe Rent-Charge which is still available from Amazon today. For much of the time before 1900 most of the properties were lived in by the servants of landlords who lived outside of London.
From the turn of the 20th Century, 130 Queen's Gate has been used as boarding houses, hotels or apartments. In December 2008 the current owners started major refurbishments, opening for business in September 2010.
History of Kensington