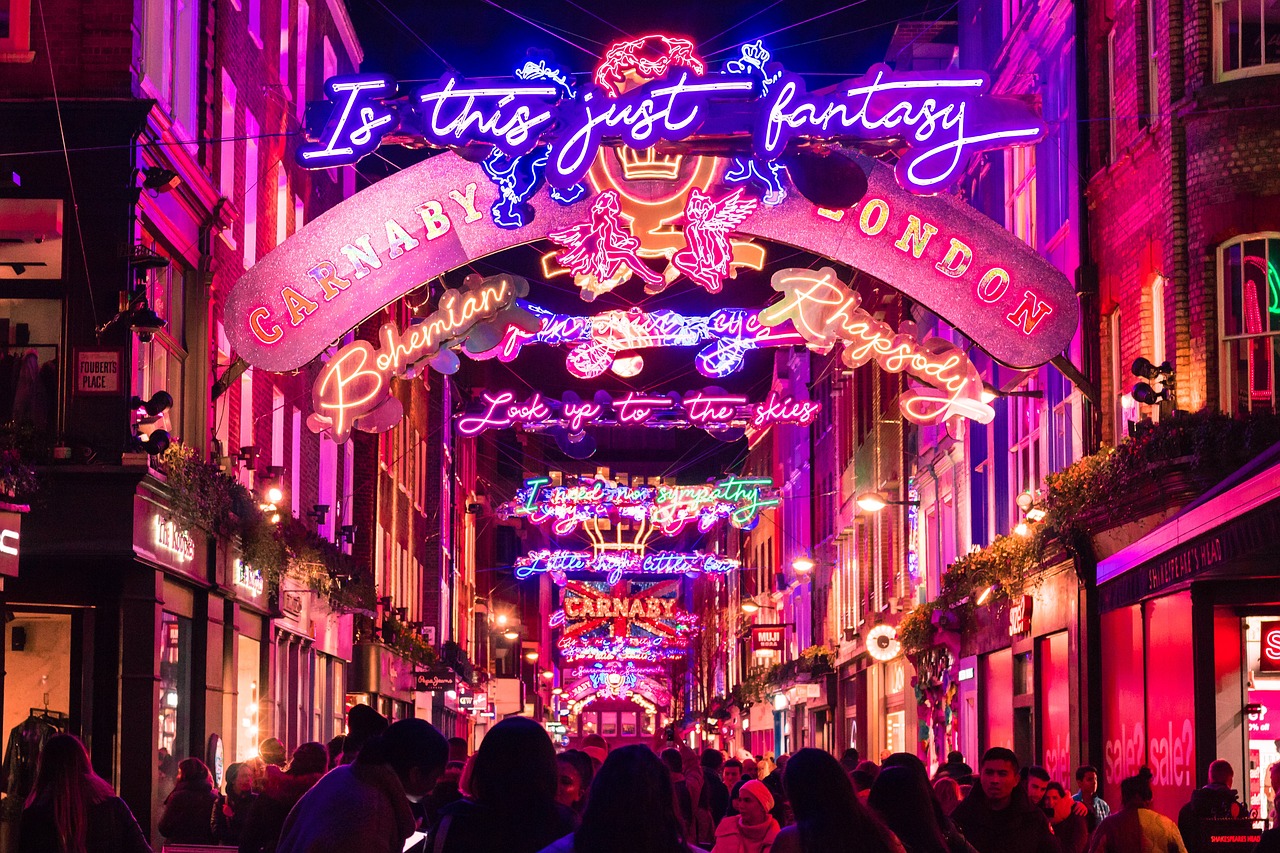 31
Oct
Shane Elcock - Blog
Embrace Winter Magic: 10 Enchanting Activities to Do in Central London this Winter
Central London is a captivating destination throughout the year, but during the winter season, it takes on an extra layer of enchantment. From festive markets to world-class cultural attractions, there is a plethora of activities to keep you entertained. Here are ten unique and unforgettable things to do in central London this winter 2023.
1. Explore Winter Wonderland in Hyde Park
Hyde Park's Winter Wonderland is a magical extravaganza that captures the essence of the season. From ice skating and thrilling fairground rides to the Christmas market and warming food stalls, this is the ultimate destination for festive fun. Don't forget to visit the Ice Bar for a unique and frosty experience.
2. Visit Christmas Markets
Central London boasts an array of charming Christmas markets. Southbank Centre Winter Market and Leicester Square Christmas Market are among the most popular. Explore the stalls selling artisanal gifts, seasonal treats, and mulled wine while enjoying the joyful atmosphere.
3. Ice Skating at Somerset House
Glide gracefully on the ice at Somerset House's iconic ice rink. Surrounded by the grandeur of this neoclassical building and the twinkling lights, it's an enchanting experience. Afterwards, warm up with a cup of hot chocolate or a glass of champagne in the Skate Lounge.
4. Witness the Christmas Lights
Take a leisurely stroll along Oxford Street, Regent Street, and Bond Street to admire the dazzling Christmas lights. The extravagant displays are a feast for the eyes and are sure to get you in the festive spirit.
5. Attend a Christmas Carol Service
Central London is home to many historic churches and cathedrals that host beautiful Christmas carol services. St. Martin-in-the-Fields in Trafalgar Square and St. Paul's Cathedral are popular choices for an authentic and heart-warming experience.
6. Discover Festive Displays in Covent Garden
Covent Garden comes alive with festive decorations, including a magnificent Christmas tree. Explore the charming shops, dine at one of the area's many restaurants, and catch street performances from talented entertainers.
7. Enjoy Winter Festivals at Southbank Centre
Southbank Centre's Winter Festival offers a diverse program of events, from circus performances to classical concerts. It's a hub of cultural activity, and its riverside location provides a stunning backdrop.
8. Museum and Gallery Hopping
London's museums and art galleries are a treasure trove of culture and history. Escape the cold by exploring the British Museum, the National Gallery, or the Victoria and Albert Museum. Many offer special exhibitions and events during the winter season.
9. Indulge in Seasonal Afternoon Tea
Treat yourself to a festive afternoon tea at one of London's iconic establishments. The Ritz, Claridge's, and The Savoy all offer special holiday-themed teas, complete with finger sandwiches, scones, and a delectable array of pastries.
10. Take in a West End Show
No visit to London is complete without a trip to the West End. Grab the chance to see a world-class theatre production. Whether it's a classic musical or a heart-warming holiday-themed show, the West End is the perfect place to be entertained.
Luxury Serviced Accommodation
Enhance your Christmas adventure in London with the luxury and comfort of 130 Queen's Gate. Our spacious and elegantly appointed serviced apartments offer a home-away-from-home experience like no other. Located in the heart of Kensington, you'll find yourself within easy reach of London's cultural attractions, winter markets, and seasonal festivities.
Book your luxury serviced accommodation
today!